Celebrate Reading…Around the World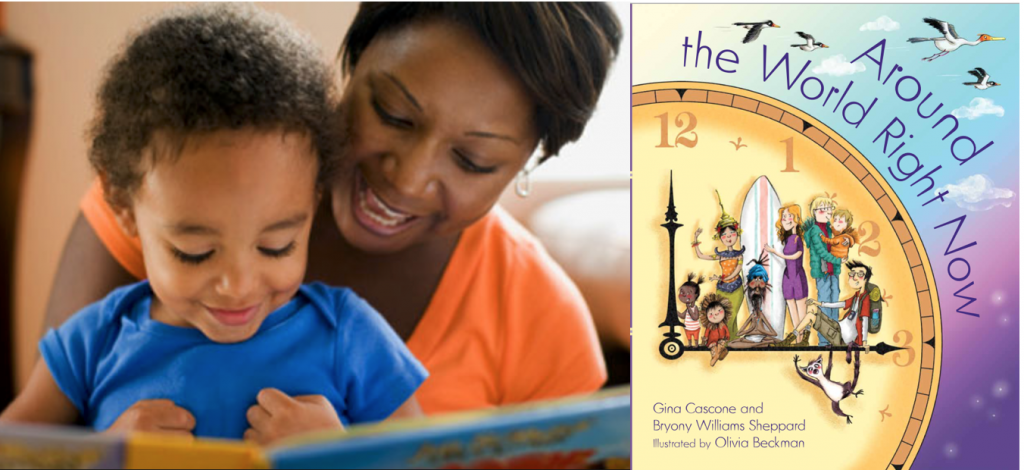 Today is Hans Christian Andersen's birthday, and as designated by the International Board of Books for Young Readers, "International Children's Book Day".  Remember what it felt like to sit on someone's lap and read a book together. Celebrate by passing that feeling onto the next generation. We invite you to travel the world with a child you love. Have a wonderful time on your journey with books and your young readers. Our photo today is brought to you by Reading Rockets.
Gina Cascone is the co-author/TV script writer of DEADTIME STORIES (Tor). She has been a writer for 17th Street, Parachute Press, and other series. She has written GHOSTS OF FEAR STREET, ANIMORPHS, SWEET VALLEY JUNIOR HIGH, teen thrillers, and humor books. She is also the co-author of three teen thrillers and the author of two well-received memoirs, PAGAN BABIES AND OTHER CATHOLIC MEMORIES and LIFE AL DENTE: Laughter and Love in an Italian American Family. Her most recent picturebook, AROUND THE WORLD RIGHT NOW (Sleeping Bear Press), is co-authored by her daughter, Bryony Williams Sheppard. She has two grown children, two grandchildren and lives near Princeton, NJ with her husband and three cats.