Treat yourself to happiness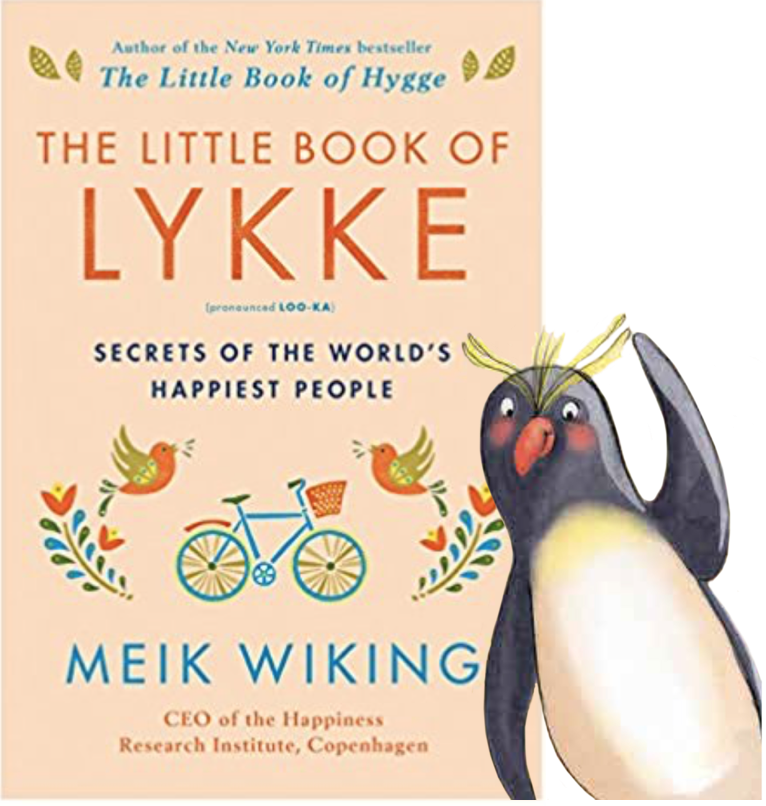 It is easy to forget sometimes just how much happiness there is in this world. World Happiness Research Institute CEO, Meik Wiking reminds us in his books, The Little Book of Hygge and The Little Book of Lykke. In these heartwarming, practical, inspired and often funny books, he shows us where to find happiness, how to keep it, and how to share it. Give yourself a gift and take his guided tour around the world in happiness. Your world, and the world you share with others will shine more brightly.
Gina Cascone is the co-author/TV script writer of DEADTIME STORIES (Tor). She has been a writer for 17th Street, Parachute Press, and other series. She has written GHOSTS OF FEAR STREET, ANIMORPHS, SWEET VALLEY JUNIOR HIGH, teen thrillers, and humor books. She is also the co-author of three teen thrillers and the author of two well-received memoirs, PAGAN BABIES AND OTHER CATHOLIC MEMORIES and LIFE AL DENTE: Laughter and Love in an Italian American Family. Her most recent picturebook, AROUND THE WORLD RIGHT NOW (Sleeping Bear Press), is co-authored by her daughter, Bryony Williams Sheppard. She has two grown children, two grandchildren and lives near Princeton, NJ with her husband and three cats.