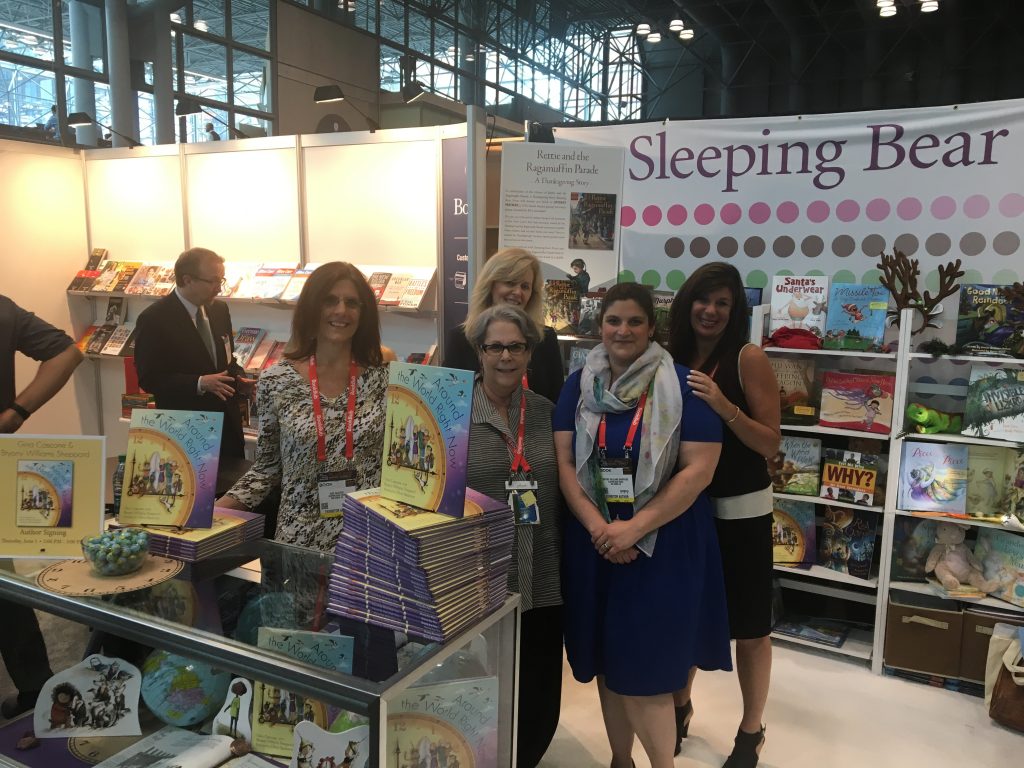 Last week we were lucky enough to have been invited by our publisher, Sleeping Bear Press, to participate in one the publishing industry's biggest celebrations of the year; Book Expo America.  The Javits Center in New York was teaming with extraordinarily talented people all there for a single purpose – the exchange of ideas. To that end; writers, agents, editors, publishers, marketing and publicity specialists, sales reps, booksellers, librarians, educators, readers and reviewers came together to pool their resources to promote the written word.
While it may be a romantic notion to believe that one lonely soul with a pencil and paper and a great idea can change the world; the truth is much more engaging. Every book that ever found its way into your hands and into your heart has been a collaborative effort. At BEA we recognize the dedication and expertise required in every step of the process. So cheers to an industry that informs, educates, and entertains us all!
Happy reading!
Gina Cascone is the co-author/TV script writer of DEADTIME STORIES (Tor). She has been a writer for 17th Street, Parachute Press, and other series. She has written GHOSTS OF FEAR STREET, ANIMORPHS, SWEET VALLEY JUNIOR HIGH, teen thrillers, and humor books. She is also the co-author of three teen thrillers and the author of two well-received memoirs, PAGAN BABIES AND OTHER CATHOLIC MEMORIES and LIFE AL DENTE: Laughter and Love in an Italian American Family. Her most recent picturebook, AROUND THE WORLD RIGHT NOW (Sleeping Bear Press), is co-authored by her daughter, Bryony Williams Sheppard. She has two grown children, two grandchildren and lives near Princeton, NJ with her husband and three cats.