Book Fair, "Meet the Authors" at Barnes & Noble Eatontown NJ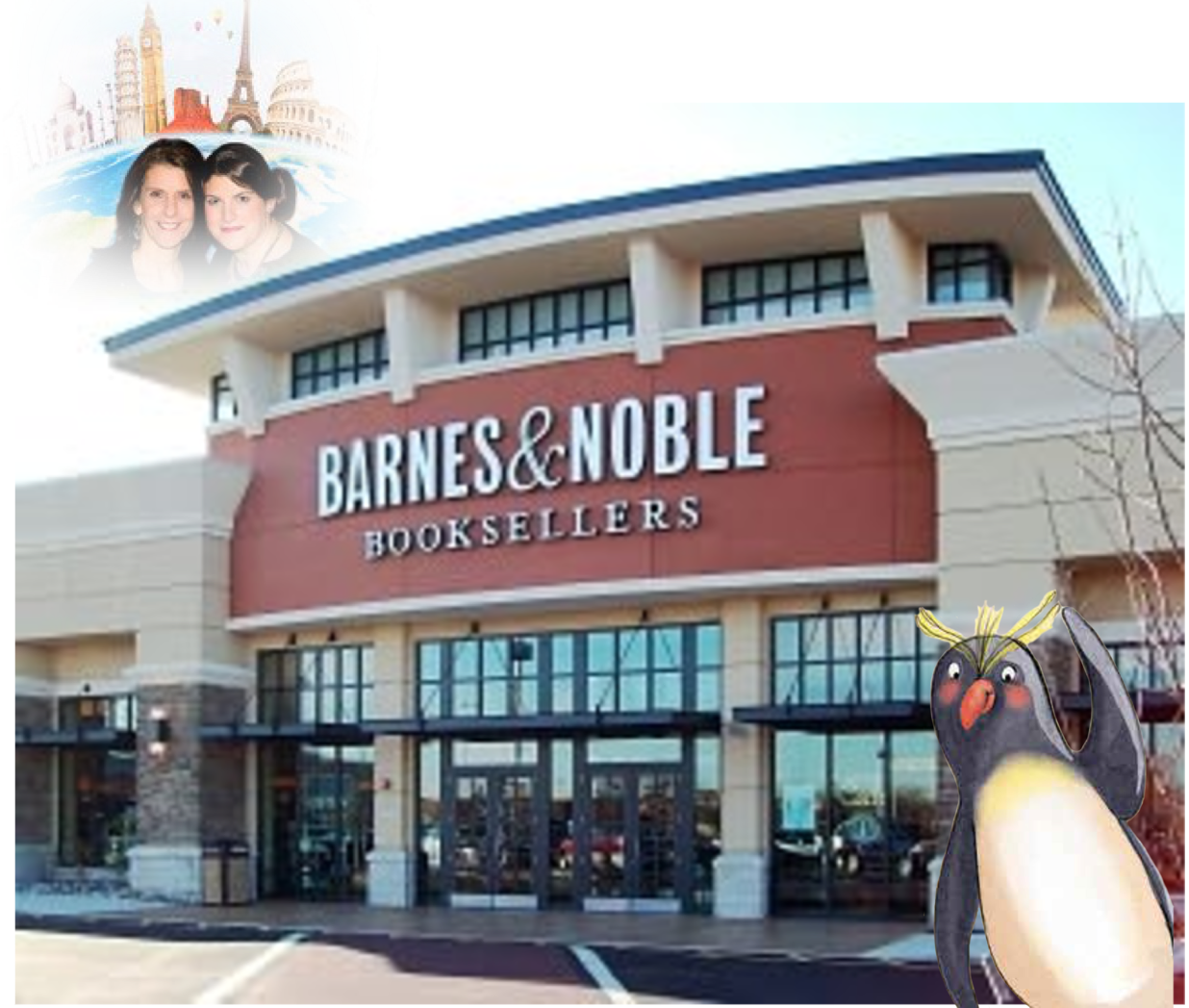 Book Fair at Barnes & Noble
From 5:00 pm until 7:00 pm
At Barnes & Noble #2363
Monmouth Mall 180 Route 35 Eatontown, NJ 07724
Barnes & Noble Eatontown web site
Ellen Long / 732-460-9477
Come talk to Gina and Bree about doing an event at your school! 
Authors Gina Cascone and Bryony "Bree" Williams Sheppard offer educational programs with content appropriate to a variety of age ranges and reading levels. Their programs explore the authors' creative writing process including the research and writing (drafts, editing, rewrites), and how illustration can bring the written word to life. Sessions can include working with groups of students to create their own Around the World book. Using this theme, cultural diversity, sequencing, and STEAM content can also be explored, connecting to standards in history, geography, and language arts. Best of all, students will learn that writing can be fun!
When we were still in college together back in the 1970's, Gina began to write, I began working in bookstores as a bookseller. Over the years, as we raised our kids, I became a publisher sales representative, then sales director, bookstore co-owner (with Gina), then VP of sales for a major publisher. Kids all grown, I left the corporate world, and became a literary agent. Gina has published over thirty books, I've lost count on the number of books I have sold and represented. Of all the works we have been associated, nothing makes us more proud than the collaboration with our daughter, Bree.