"Around the Bookstores Tour" Bear Pond Books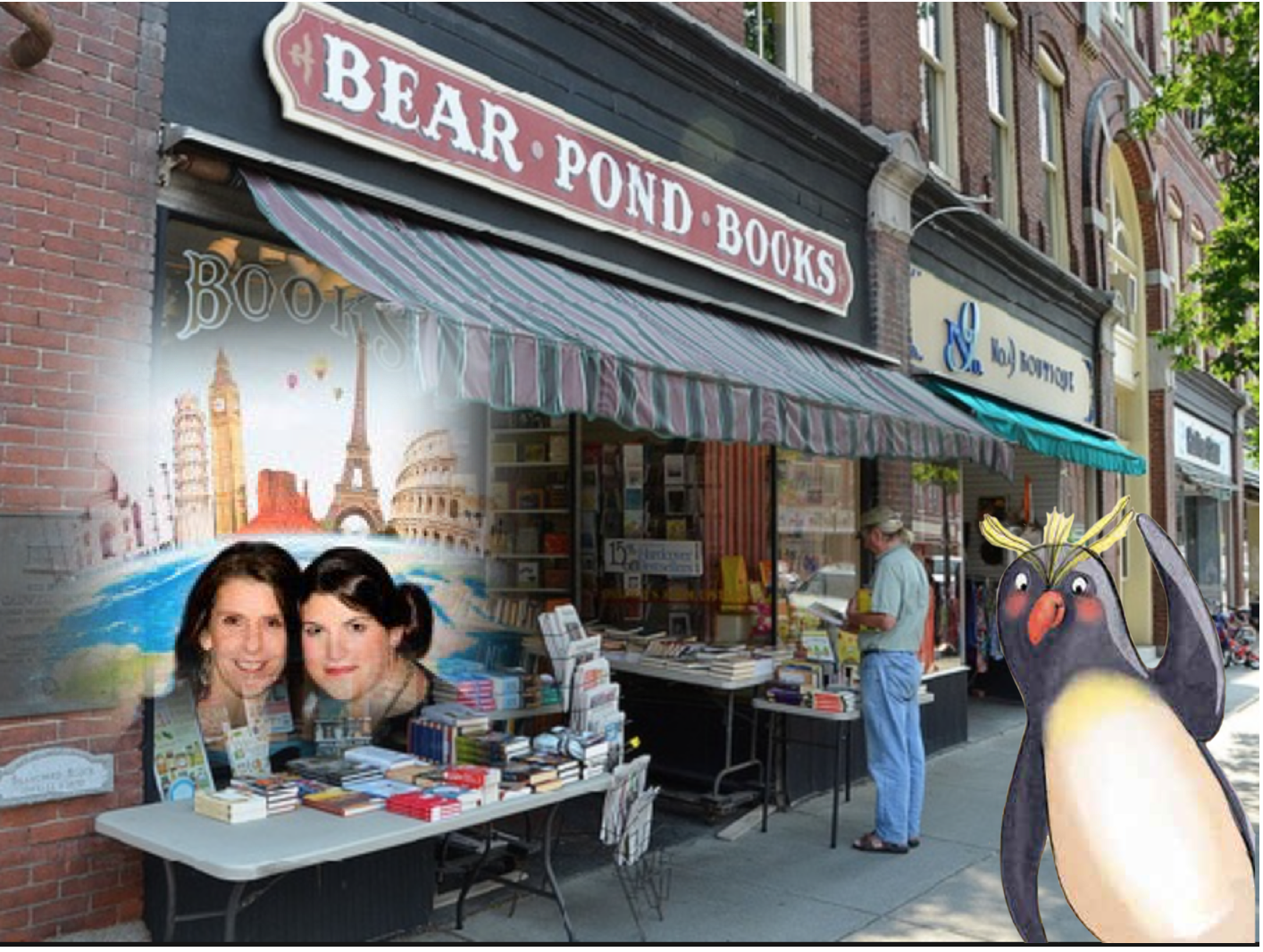 Come meet Gina and Bree when they drop by to sign stock
From 11:30 AM until 12:00 PM
At Bear Pond Books
77 Main St., Montpelier, VT 05602
Claire Benedict / (802) 229-0774
On August 3, 1973, a bookstore first opened its doors in downtown Montpelier.  In the four decades since, Bear Pond Books has weathered two major floods, countless winter storms and a move to our stately historic brick building at 77 Main St. We would not still be here without the support of all of you, our wonderful and loyal customers. You set up a phone chain to put a call out for people to come help us put the store back together after vandalism in 1988. You served us hot soup and helped us inventory water-logged books after the One Hundred Year Flood in 1992.
You came in full force to help us pack and carry thousands of books across the street to our new store, and you even helped put them back on their new shelves. You kept us heartened with your appreciative calls, letters and e-mails when we decided to remove the titles purchased by customers from our records-in defiance of the chilling violation of First Amendment rights represented in the Patriot Act. In October 2003, hundreds of you put on your dancing shoes and helped celebrate our 30th birthday at a dance party at City Hall in a joint celebration with our wonderful business compatriots, Buch Spieler and Onion River Arts Council.  Bear Pond Books is one of Vermont's premiere Independant Bookstores, and has won the Seven Days Daisy award for Best Bookstore in Central Vermont. We sell a range of new and used fiction and nonfiction books.
In October 2006, Claire Benedict and Robert Kasow purchased Bear Pond Books from long-time owners Michael Katzenberg and Linda Prescott. Since 2002, they had owned Rivendell Books across the street, and in 2013, they merged both stores to operate under one roof at 77 Main Street.
And then you helped us celebrate again when we turned 40 in 2013. Since 1973, we have been matching books with readers, and we look forward to serving you for another four decades Photo Credit: Patricia Lyon-Surrey