"Around the Bookstores Tour" Bridgeside Books Waterbury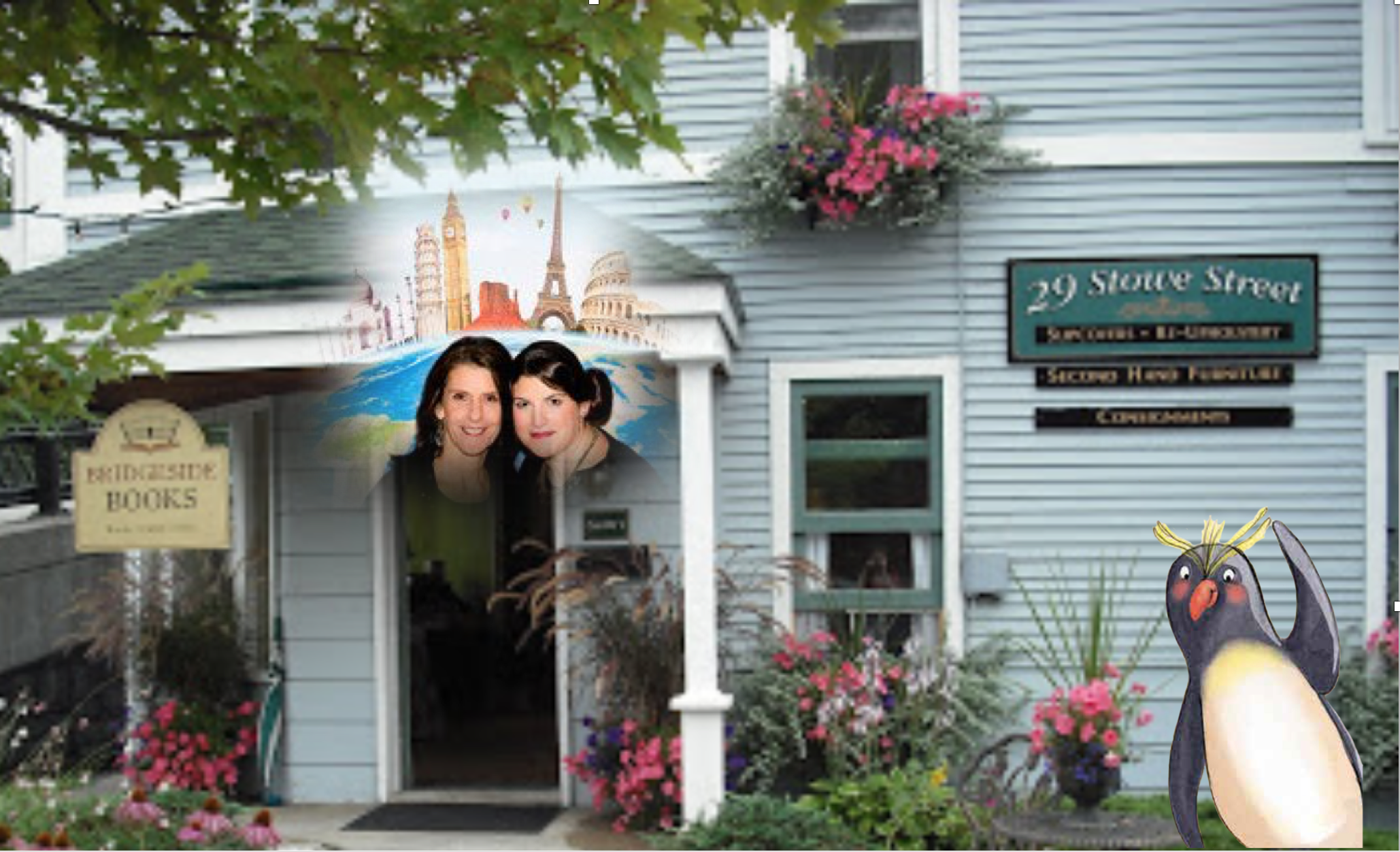 Come meet Gina and Bree when they drop by to sign stock
From 12:30 PM until 1:00 PM
At Bridgeside Books
29 Stowe St., Waterbury VT 05676
Hiata / (802) 241-1441
Welcome to Bridgeside Books!
Bridgeside Books is the quintessential local bookstore in the heart of Waterbury, Vermont. Our store is that place for you to begin your next adventure, a place of learning and a place to let your imagination wander. We select our books carefully, cultivating our collection of titles thoughtfully to appeal to every one of our guests. Let us be your guide to your next favorite author, the best cookbook or historical tome. When you visit Bridgeside Books, we encourage you to browse, to relax, and to wander through the store. Have we overlooked your favorite literary work? We offer special ordering on books and are happy to discover new authors from our friends.
Keeping our younger readers in mind, we devote a section of the store specifically to capture their active imaginations and foster a love of reading. Our balanced inventory of current titles and eternal classics line the walls, from board books to novels for young adults, but our youngest guests prefer the stuffed animals and art supplies.  Beyond the books, we stock an array of delightful gifts and cards, crafted with care to fit the occasion. And while we do frequently lose track of ourselves reading, we carry tools for the creator on the other side of the page: the writer. We offer a range of letterpress cards and quality stationary for paper connoisseurs who craft their words as carefully as any author. Our unique journals will keep your writings safe and sound once you fill the empty pages.
Take a stroll down Stowe Street in Waterbury and make your next discovery with us at Bridgeside Books.