"Around the Bookstores Tour" Oblong Books Millerton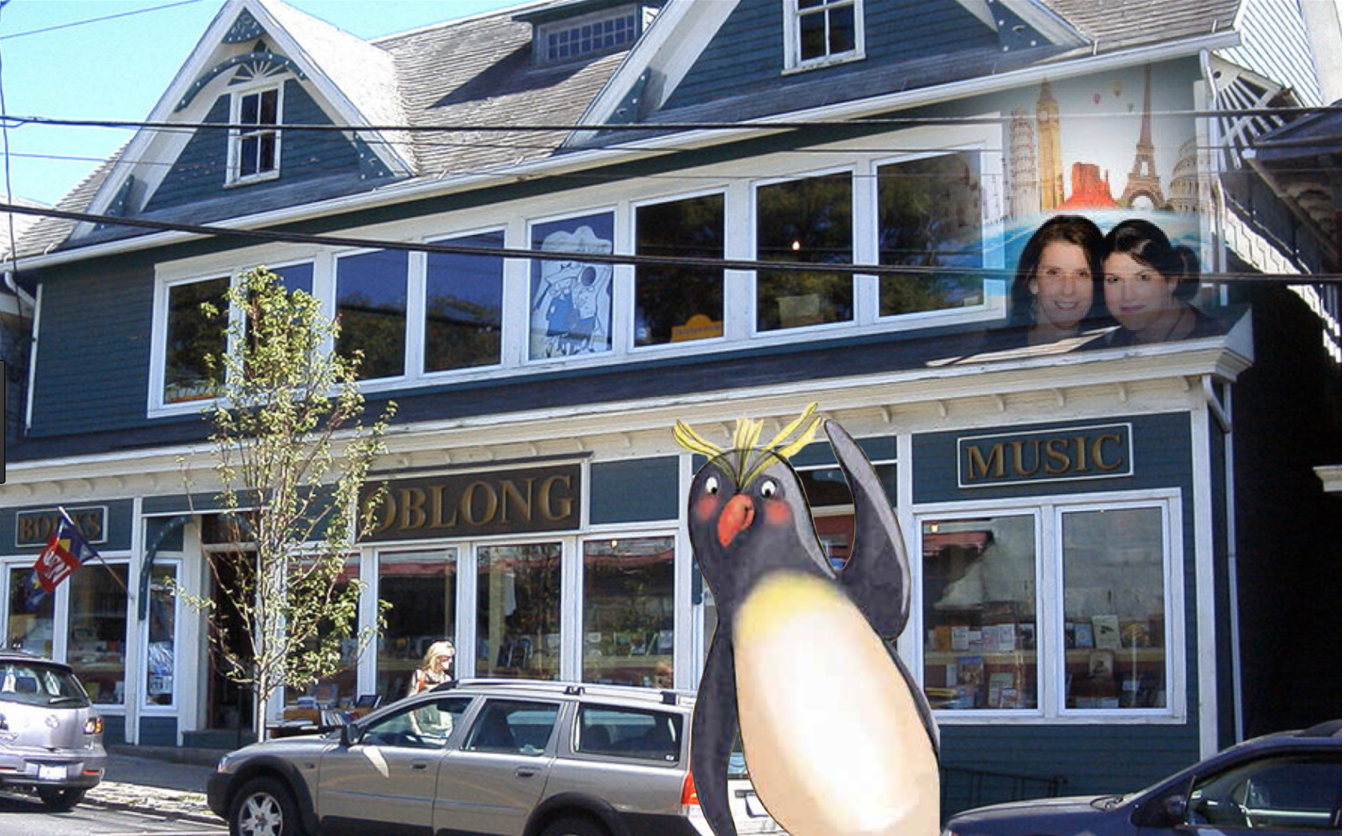 Come meet Gina and Bree when they drop by to sign stock
From 2:50 PM until 3:05 PM
At Oblong Bookshop
26 Main St., Millerton NY 12546
Susanna Hermans / (518) 789-3797
Why "Oblong"? Oblong takes its name from a historic district created when the colonies of New York and Connecticut each conducted surveys to establish a border 20 miles from the Hudson River. The surveys, done in the late 1600s, differed by nearly two miles. Both states laid claim to this strip of land, extending through Dutchess County south to Westchester County. Because of its long, narrow shape this territory was called "The Oblong." For decades "The Oblong" was an outlaw territory where neither colony had reliable legal jurisdiction.
In 1731 a treaty was signed giving "The Oblong" to New York with Connecticut gaining an equal amount of land from New York in its southwestern corner. It wasn't until 1857, however, that both states finally ratified the border agreement.
When we were still in college together back in the 1970's, Gina began to write, I began working in bookstores as a bookseller. Over the years, as we raised our kids, I became a publisher sales representative, then sales director, bookstore co-owner (with Gina), then VP of sales for a major publisher. Kids all grown, I left the corporate world, and became a literary agent. Gina has published over thirty books, I've lost count on the number of books I have sold and represented. Of all the works we have been associated, nothing makes us more proud than the collaboration with our daughter, Bree.