"Around the Bookstores Tour" Savoy Books Westerly RI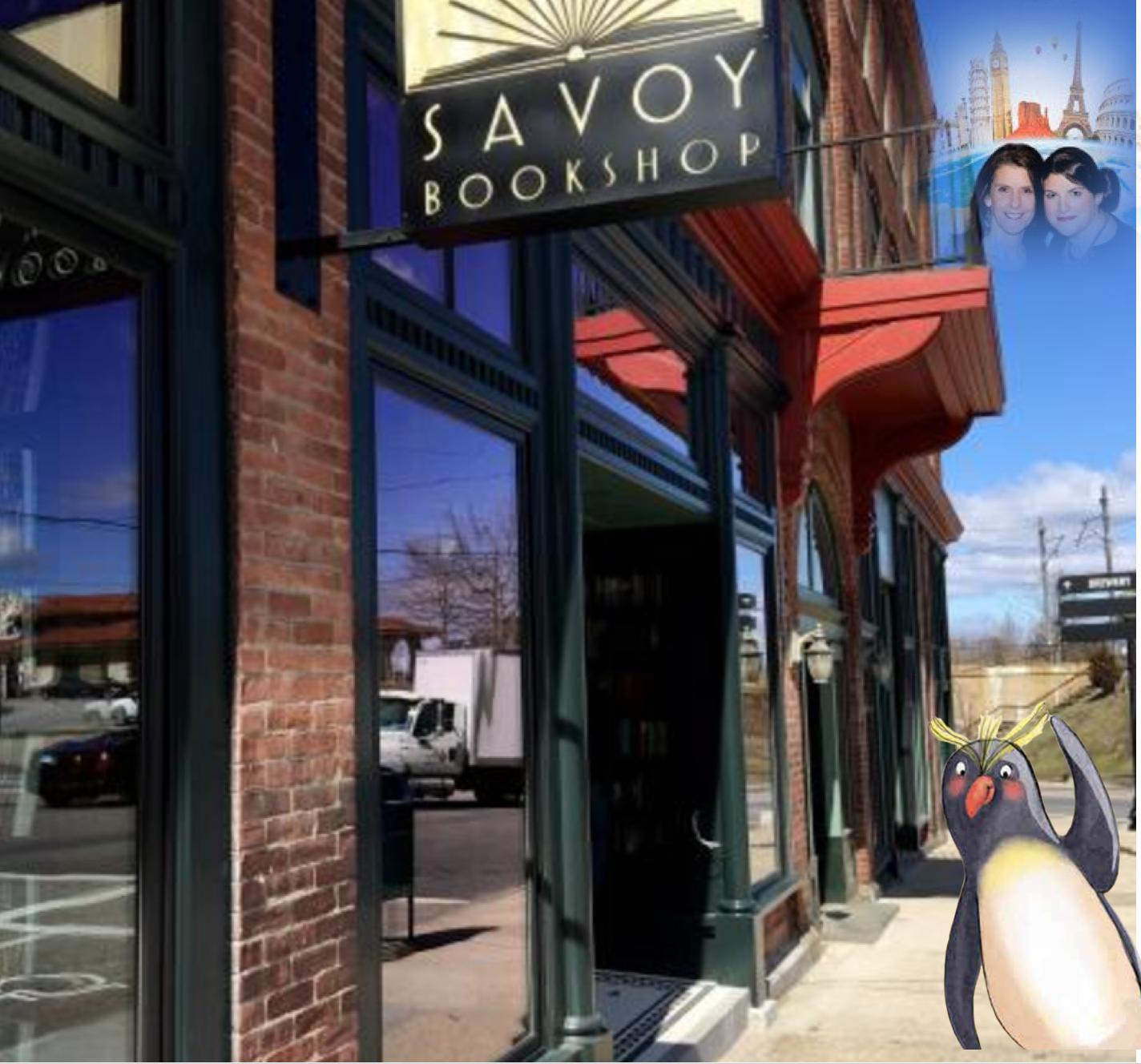 Come meet Gina and Bree when they drop by to sign stock
From 11:30 am until 12:00 pm
At Savory Books
10 Canal St., Westerly, RI 02891
Annie Philbrick / (401) 213-3901
Located in the heart of downtown Mystic, Connecticut, Bank Square Books has been a cornerstone of the community for 25 years. We are a locally owned and operated bookstore with a great selection of books and helpful, knowledgeable staff. There is something for everyone, including bestsellers, classics, children's books, gifts and toys. We also carry a wide range of greeting cards, Mystic postcards, journals and stationery. Online ordering and gift cards are available, and we offer complimentary gift wrapping with any purchase. We also host many author events, both in the store and around our community, including author luncheons, Beer & Books, dinners, author talks and book signings. We are your one-stop shop for books, gifts, correspondence and activities! 
Locally owned, fiercely independent.
When we were still in college together back in the 1970's, Gina began to write, I began working in bookstores as a bookseller. Over the years, as we raised our kids, I became a publisher sales representative, then sales director, bookstore co-owner (with Gina), then VP of sales for a major publisher. Kids all grown, I left the corporate world, and became a literary agent. Gina has published over thirty books, I've lost count on the number of books I have sold and represented. Of all the works we have been associated, nothing makes us more proud than the collaboration with our daughter, Bree.