"Around the Bookstores Tour" Village Square Books Bellows Falls VT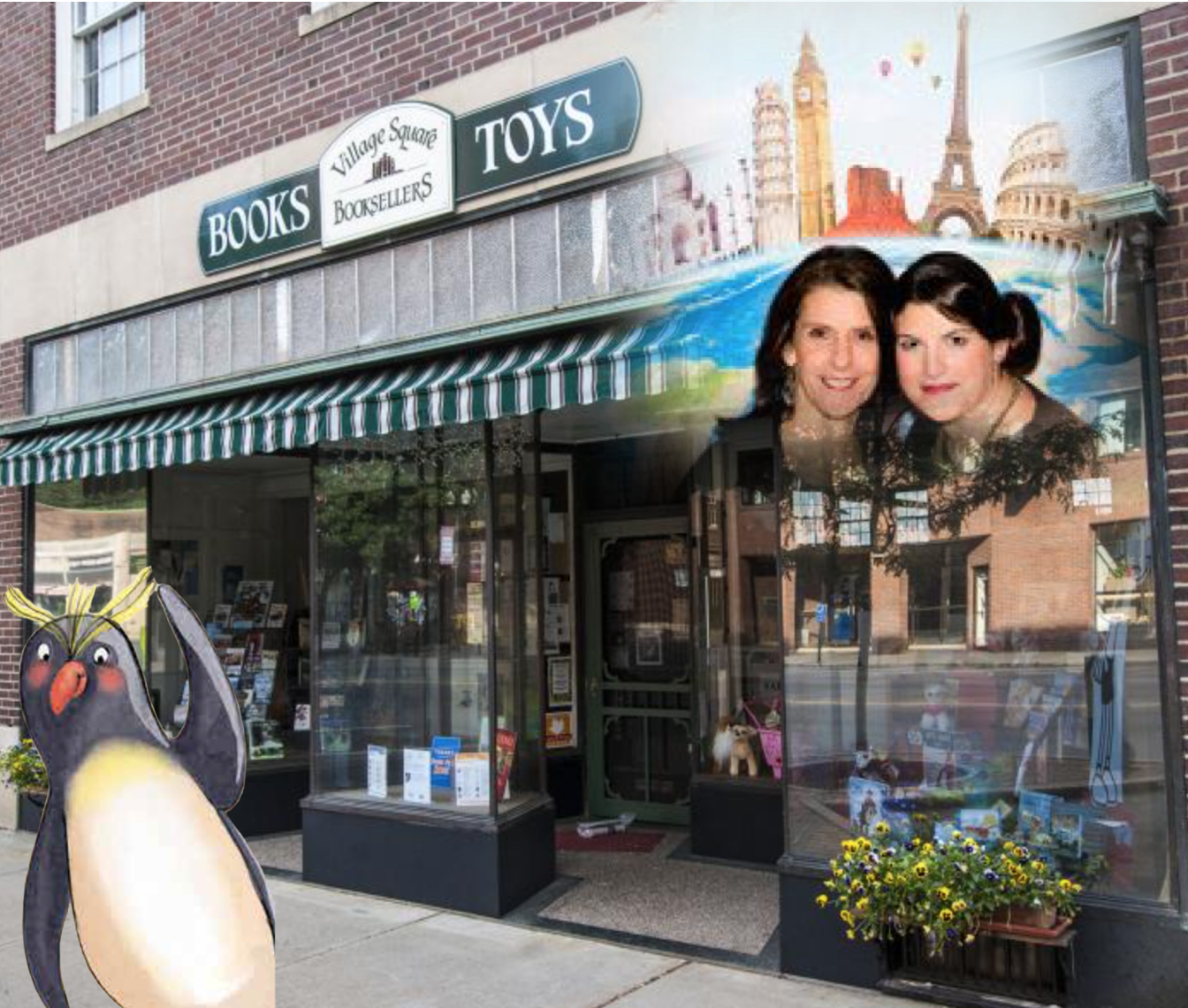 Come meet Gina and Bree when they drop by to sign stock
From 11:00 AM until 11:20 AM
At Village Square Books
32 The Square, Bellows Falls, VT 05101
Pat Fowler / (802) 463-9404
Village Books of Bellows Falls, is a full-service independent general bookstore, located in Southeastern Vermont, with an extensive children's books & toy selection plus gifts for all ages. Kobo EBooks available on our website. Kobo Ereaders sold in the bookstore.
Free Gift Wrap Special Orders Free WIFI- Check your email or browse the web at our computer in our cafe with DSL service provided by Village Square Booksellers & SoVerNet. Use limited to one-half hour. 

Direct to Home shipping of books for out-of-town gifts from the store or online from our website! Use our Search box to research book titles. Book orders may be picked up in the store or you may have your books shipped. [Please note: we do not process International shipments through our website.] 

Café at Village Square Bookstore: serves Green Mountain Coffee, teas from the Republic of Tea. The café displays Arts and Craft, Gifts, and coloring books and supplies, scarves, socks, etc. and is used for author events and workshops for the whole family.

Frequent Buyer Cards: $15 credit after $150 purchase. Ask to enroll in this free program for our loyal customers. 

Events for the whole family - regularly scheduled events plus author events. Check our Calendar and the Events Menu. Events are normally free and open to the public unless a Workshop fee is mentioned. Call for reservations for events and books available at the event.