What does thank you mean?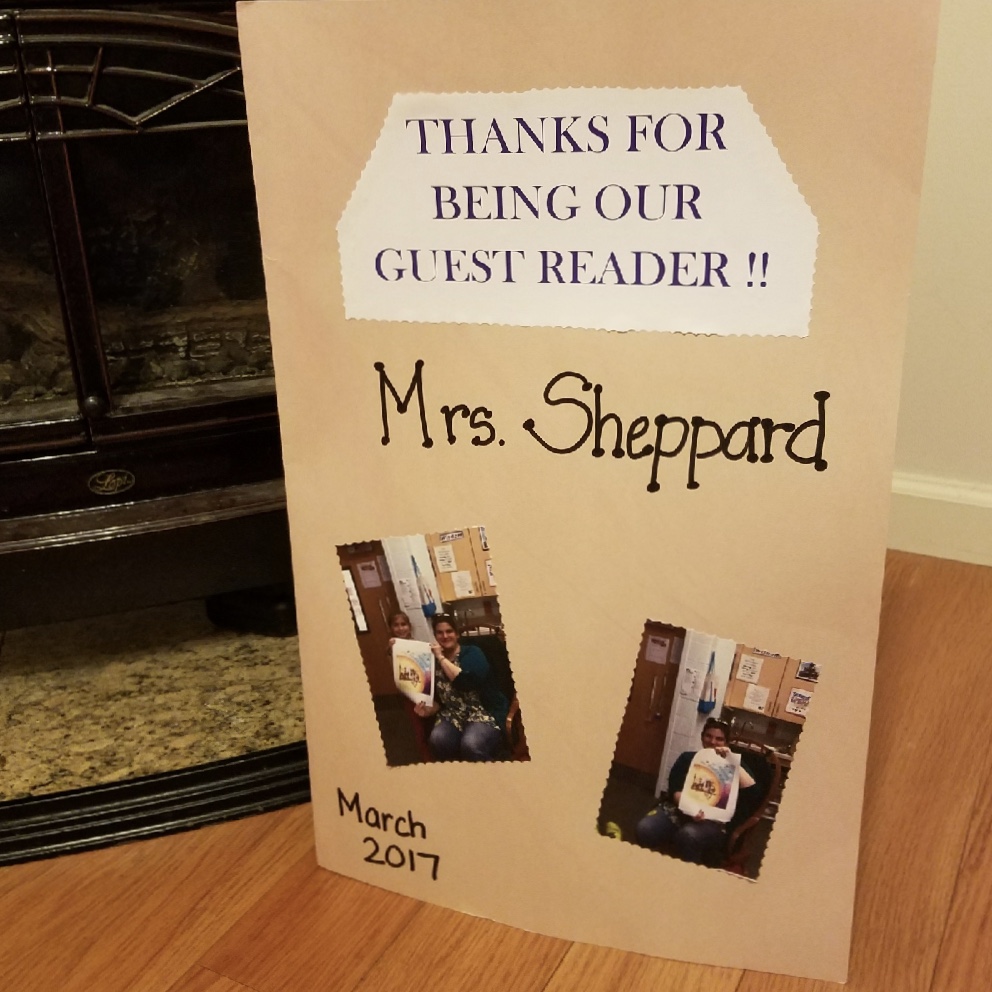 We are always teaching our children to say "Thank you." We give them a snack and ask, "Now what do you say?" When they are playing with other children on the playground, and a friend shares a toy, we might prompt them, "Make sure you say thank you." We are constantly reminding them to use those words when someone has done something nice. We are teaching them manners, but are we really teaching them gratitude?
Perhaps we should help them reflect upon their gratitude and the true meaning of the words. Let's help them to understand why being thankful for something does not just mean that you are happy, but that you help the people around you to be happy as well. This week, my daughter's class did just that. After my coming to read to the class, they worked together to create the biggest "thank you" card that I have ever seen. They wrote messages inside thanking me for my visit, and telling me how much they appreciated the story, the book, the pictures, and the time spent with them. They signed it with hearts, colors, and smiles. And they definitely helped to brighten my day with their sincere gratitude of thanks.
Saying thank you is easy and when it's heartfelt it is an easy way to pass on love, gratitude, and kindness. So, thank you. Thank you for joining on this journey with us. Thank you for supporting us in bringing our words and ideas to life. And thank you for following along. Let's continue to spread the love all around the world.
Bryony Sheppard, majored in theater education at Emerson College and is currently studying for her master's degree in educational psychology. She is a preschool teacher near Princeton, NJ and spends much of her time coming up with new fun and exciting ways to entertain and educate. When she isn't studying or writing lesson plans, she loves spending time with her husband and two beautiful children.